So over Most of April I was working on my goodies for a name swap I was taking part in. As I've probably mentioned it was a bit of an odd one as I was making for someone and they weren't the person making for me.
Any way here are some pics of the loot that I was sent. I asked the lady to make stuff mainly for my DD. and a little something for me. DD got a pen, a pencil, a bookmark, a hair tie and the most fabulous Bender cushion cover. I got a great little bag that is prefect for carrying a couple of balls of wool and some implements to my crafting evenings.
All together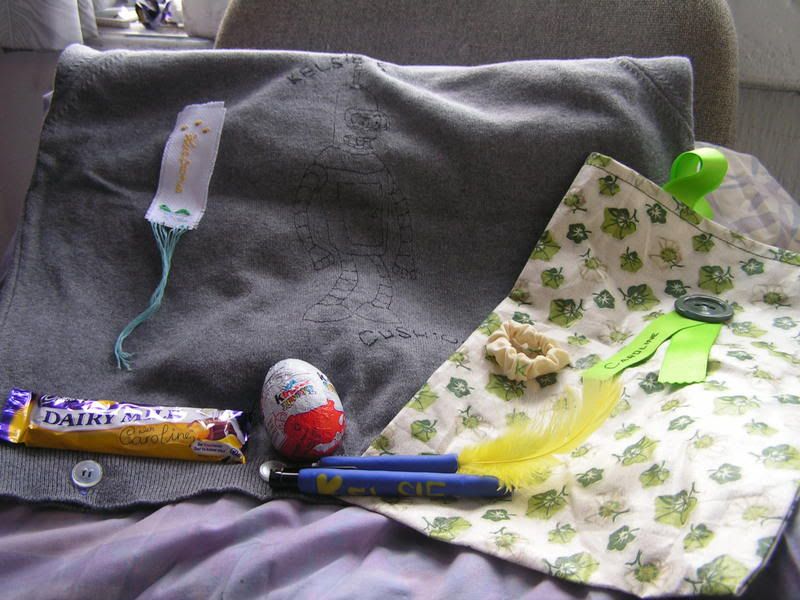 Bender Cushion Cover.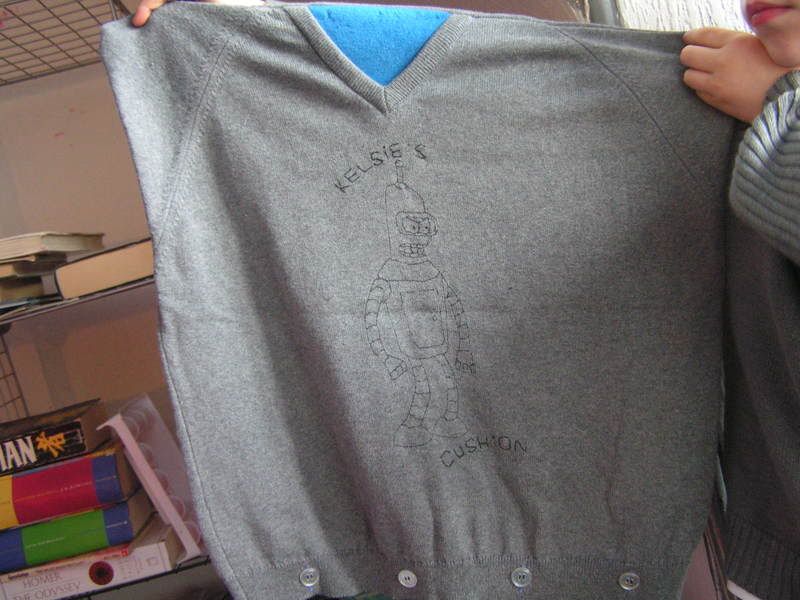 Great little bag