Celebrated my birthday on Thursday night. Got some lovely presents including a box set of all the Harry Potter movies on Blu Ray. Super excited to watch these.
We were also celebrating having my son home from sea. He was away for Christmas, but back for New Year. Here's our glorious starter for the celebration meal. Looks as good as it tasted, pâté, chorizo, Parma ham, cream cheese stuffed smoked salmon, salad, herbs, melon and blue berries.
Here are some of my fabby presents;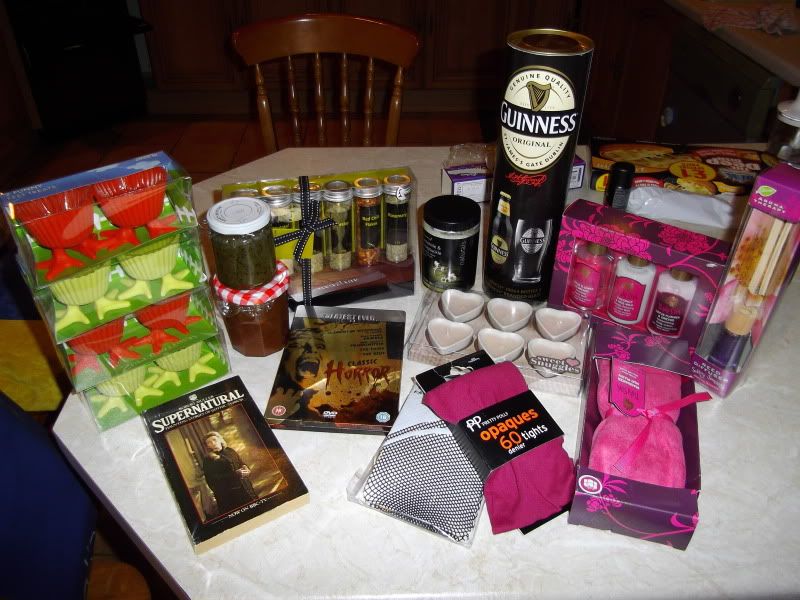 Yes those silicon cupcake cases do have feet...ain't they cool. Looking forward to having a classic horror movie night. It's in the coolest Metal box. my Auntie made me the jam Rhubarb with ginger and Kiwi. Yummy!
I also got a beautiful tray and one of those eaty on things or lap trays.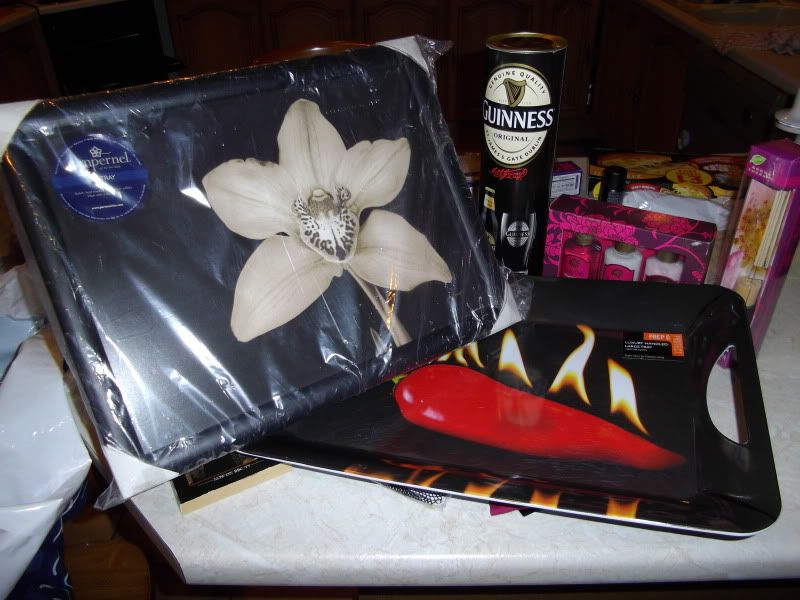 now to get back to the knitting. Still a bootie to get finished.