Just had a quick gander at my blog and noticed that I haven't posted any of my finished items from the last class. OOps
So here are a plethora of finished pieces. Not sure I've found my niche. I'm still growing as an artist.
Arum, Sid and lil'yella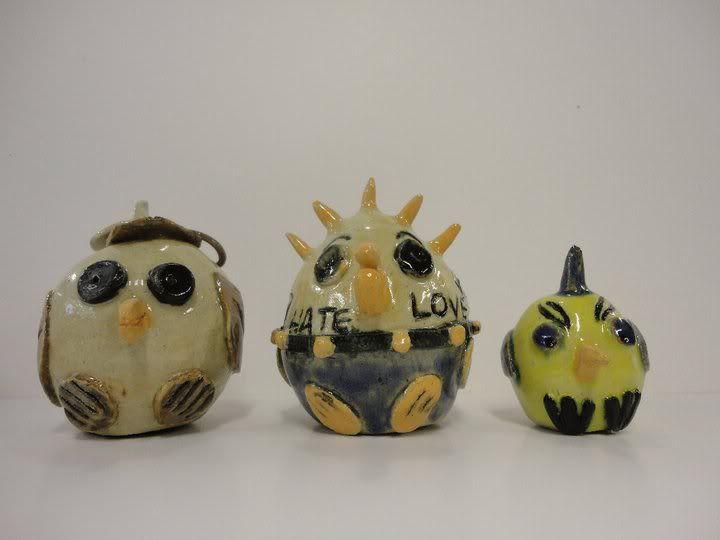 Skull Salt Pig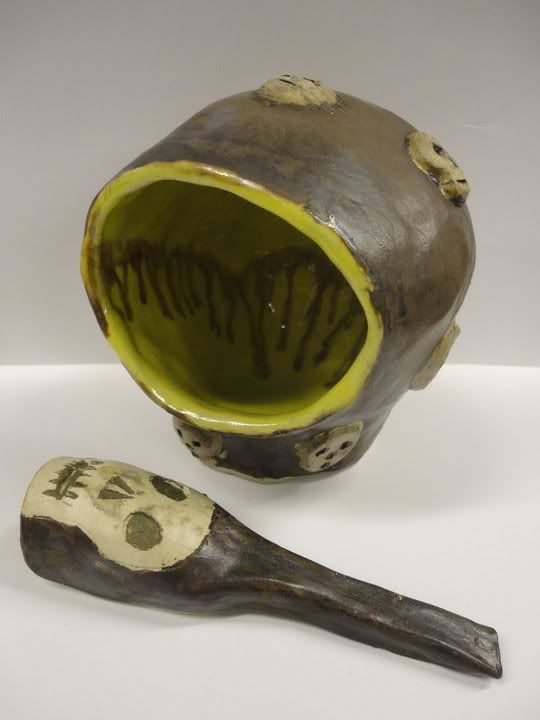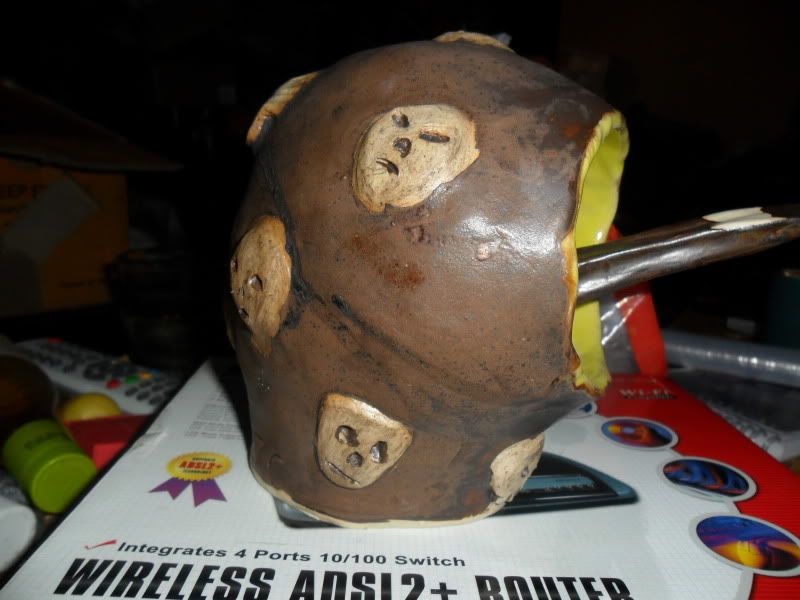 Wine Goblets - pretty, but not food safe as glaze powdery due to Kiln fault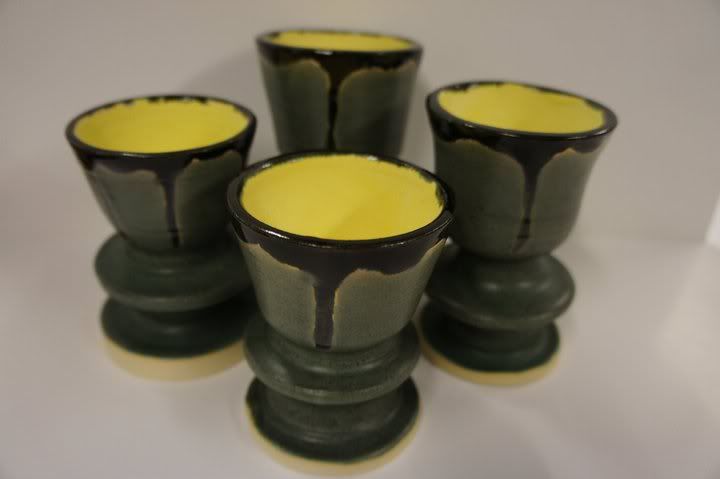 Bumble Coffee Pot.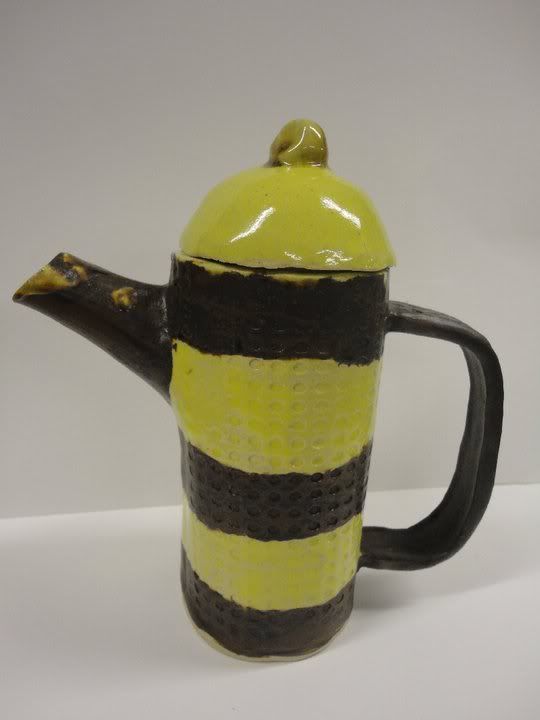 That'll do for now and I'm on hexagon 23 of my blanket. :O) Recon 115 or 138 hexagons for a finished lapghan.