Seem to have a knitting phase going on at the moment. I've knitted several hats for various people, an almost done tea Cosy and I'm working on the cutest pair of slipper booties. I've already blogged the Zebra Hat. Here's the rest.
Owl 1
Owl 2 - It's a Hedwig hat.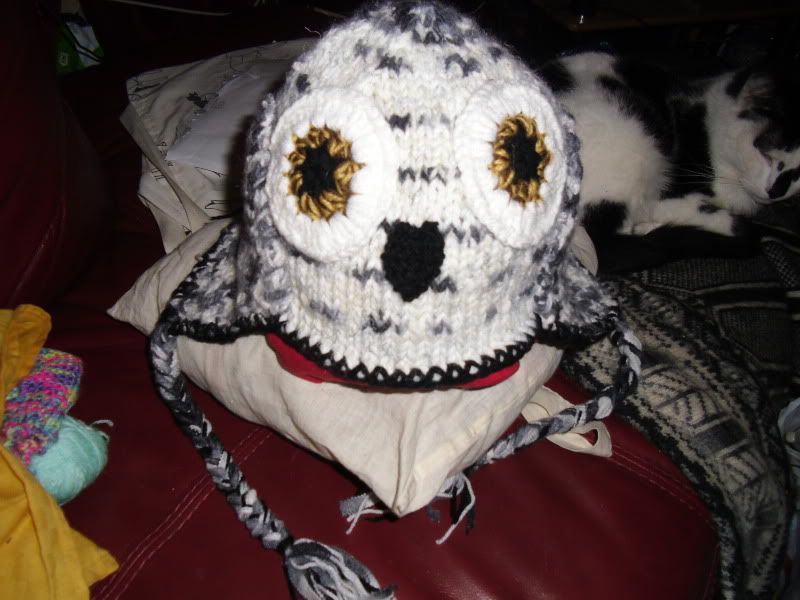 Tiger hat
Snowflake hat
Tea Cosy - Not finished yet. the teapot is at work and I' m not going back until the 5th.
The slipper booties are called "Moon Socks". They're by Garn Studio.
Linky