We recently purchased some new dipping glazes and I wanted to test them out in a new funky way. I really like useful items (you may have noticed) and I also love to use underglaze, but wanted useful and detailed enough to show off glaze.
I was inspired by a few of my Pinterest pins and came up with these hand built bottles. They start as double pinch pots, to which you add necks and lids.
Here's my cat and fox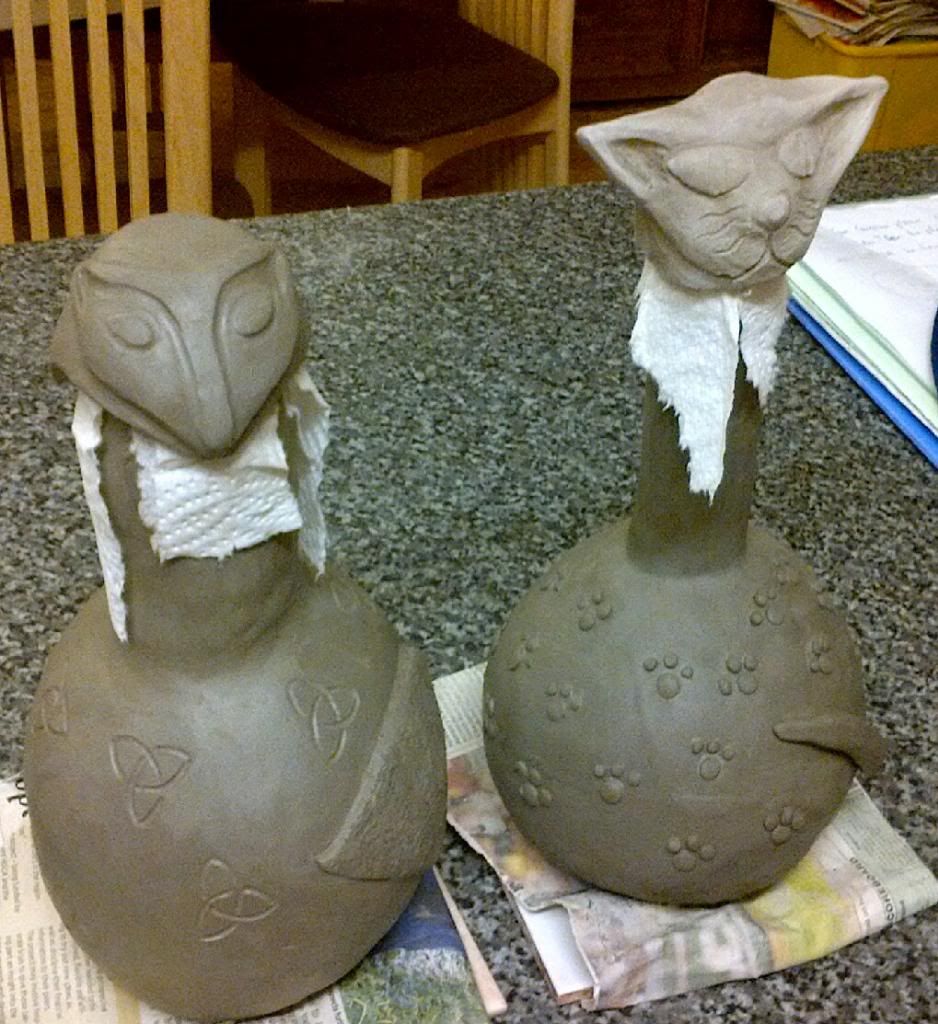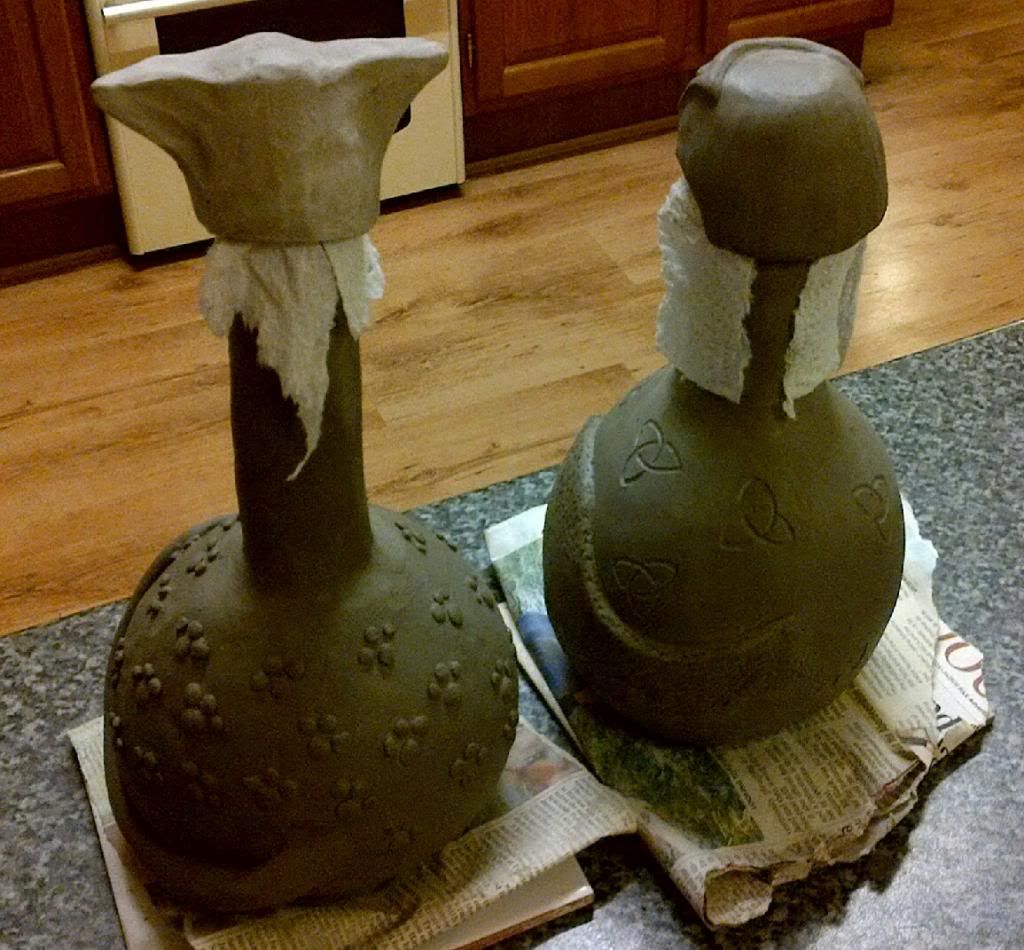 I also plan to do an elephant, jackal and falcon.
They take a full evening to make one, but I love how engrossed I get. Hardly notice the time going by.