I recently blogged about deciding on a theme for my pottery. I had a look through my Mum's book of fish, all of which can be found around the waters of Scotland.
I found this fantastic shaped and coloured fish called a dragonet.
Common Dragonet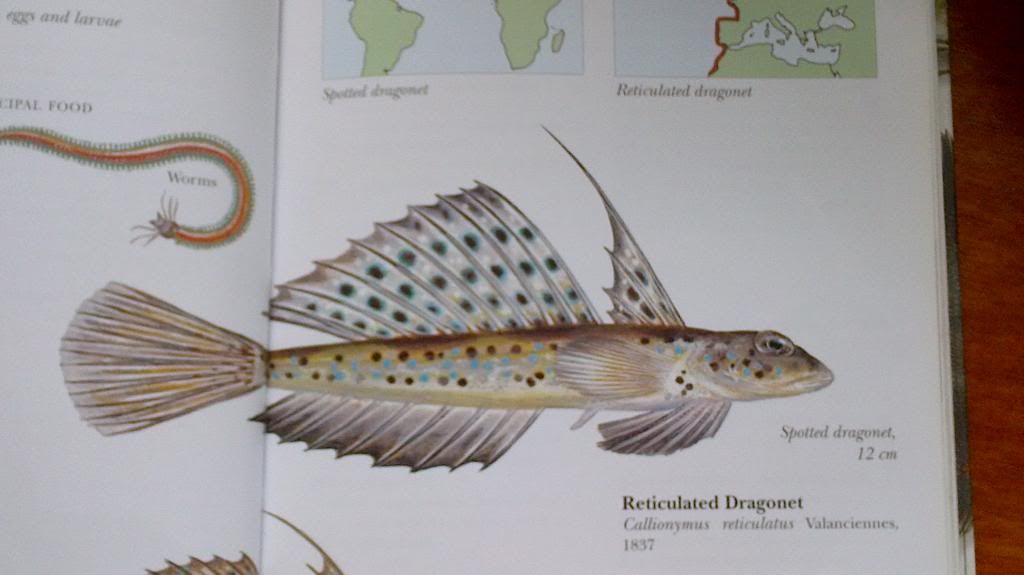 Spotted Dragonet


These guys or variations on them will be appearing on a teapot, mug and two bowls in the very near future. The designs are all hand drawn by me and therefore unique. Really happy with them.
I also tried a portrait of one of my cats :o0 that was a bit scary. It's turned out OK, but no pics yet. It was scary because I used underglaze and painted the portrait directly onto a greenware tankard. I suppose not a total lose if I hate it once it's bisque I could always cover it in a dark glaze. I'll get pics of my hand painted greenware for my next blog.